Cosmetic products
Price per one item, branding is not included. To find out the possible type and cost of applying the logo, please send the product code (simple click on it for copy to clipboard), number of items and logo artwork to info@moscow-printing.com or use the contact page for request.
Mini hair shampoo "Volume and care"
Mini hair balm "Volume and care"
Mini-shower gel Avon senses "lagoon"
CODE:
3475.01
| STOCK:
2044
Chapstick Bobeoby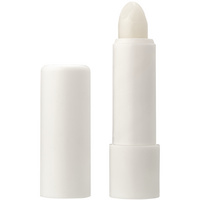 CODE:
10097.01
| STOCK:
11548
Shower gel Natura Kamchatka "Blooming tundra", moisturizing
CODE:
3461.02
| STOCK:
54
Bath salt with foam "Green lemon"
CODE:
3470.02
| STOCK:
258
Shower gel Oblepikha Siberica "Intensive nutrition and hydration
Toning massage oil
CODE:
3463.03
| STOCK:
48
Display, distribution or any other use of the information published on the Company's website or any of its parts is allowed only upon receiving prior written authorization from the Company.
info@moscow-printing.com