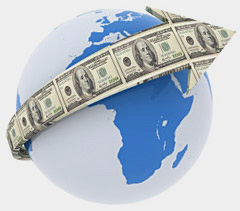 How to pay?
We accept wire transfers in roubles, euro and US dollars. Online payment with a credit card also available (direct charge or via PayPal). You can pay from any region of the World. Also available cash payment in roubles on delivery in Russia.
Should I pay in advance?
Usually we not require a prepayment.
Here are the most commonly asked questions we receive about payments.
If you can't find an answer to your questions, please don't hesitate to contact us!